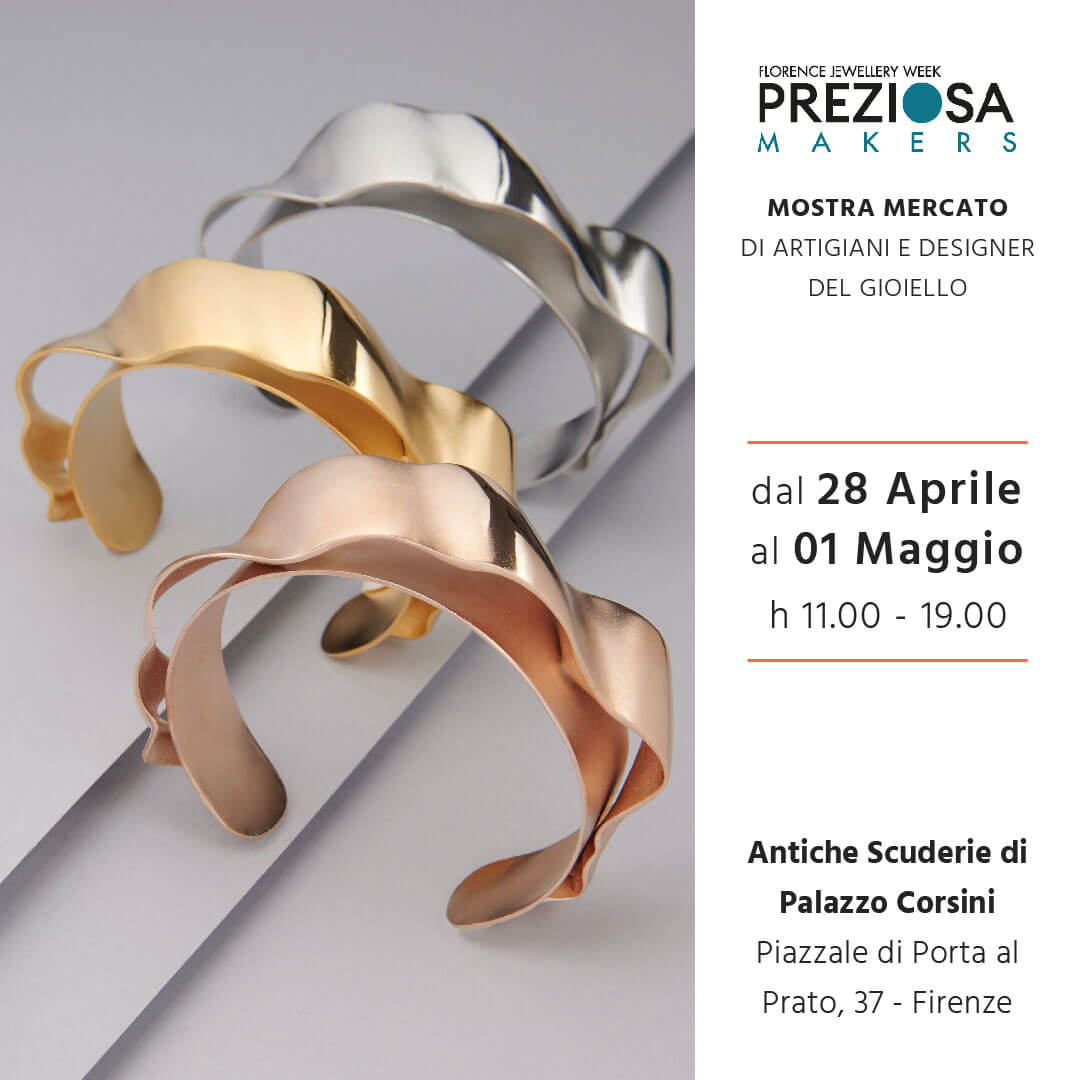 20 Apr

Stella Battaglia's jewel sculptures for Preziosa Makers

My jewellery sculptures will be exhibited at 'Preziosa Makers', an event that's part of Florence Jewellery Week 2022.

Organised by 'Le Arte Orafe' – the prestigious jewellery academy founded by Gio' Carbone in 1985 – FJW is dedicated to the world of gold creations and goldsmithery, and was the first exhibition of its kind in Italy.

The exhibition runs from 28 April to 1 May, from 11am-7pm.

Scuderie di Palazzo Corsini al Prato – Piazzale di Porta al Prato, No 37, Florence.